The COVID-19 Code of Conduct of the lift companies in the ALPIN CARD ticket alliance Skicircus Saalbach Hinterglemm Leogang Fieberbrunn, Schmittenhöhe in Zell am See and Kitzsteinhorn Kaprun.
This information will be updated on an ongoing basis!
(Status: 22. December 2020)
Dear Wintersport-Friends,
Big changes have developed over the last months – COVID-19 has influenced our way of life worldwide. The safety and personal health of every person are, more than ever at the forefront of our minds, including that of our lift companies. We are establishing, based on the regulations of the Austrian Federal Government, a series of measures to protect all guests and employees.
In compliance with the current valid regulations and additional safety measures, we firmly believe that you can relax and enjoy your winter days in our network, with 121 lifts, and 408 kilometres of piste with incorporated safety distance measures. In addition, there are 23 lifts operating from the valley stations ensuring a smooth ascent into the ski region of Skicircus Saalbach Hinterglemm Leogang Fieberbrunn, Schmittenhöhe in Zell am See and Kitzsteinhorn in Kaprun.
For everyone's safety
Please respect our COVID-19 Code of Conduct, which is continuously updated to reflect the current situation and any changes in legal or regulatory requirements.
For the Tyrolean part of the Skicircus (Fieberbrunn) the following regulations apply since 15th February 2021:
All people who use the ski slopes during operating hours must have a negative Covid test result with them, which is not older than 48 hours old (PCR or antigen). Except for ski tourers.
People who have been infected with the coronavirus in the past six months do not need a test- but instead a doctor's certificate.
Children under the age of 10 are exempt from the obligations
Spot checks are carried out by the health authority. The cable cars are not obliged to check that guests are carrying a negative Covid test result. The lift employees further on check that skiers are wearing an FFP2 mask and keep distance (at least 2 meters).
What we do for you!
Lift Companies - General information and organisation
Signposts and information points in the ski area: These outline our Code of Conduct for the lifts and throughout the ski area.
Mouth-nose-protector (MNP): The wearing of an MNP is obligatory in the appropriately marked areas (see section mouth-nose-protector). ATTENTION: In some instances, FFP2 masks are obligatory!
Organised queuing areas: We will organise the queuing areas independently of the current legal requirements in such a way that clusters of people are avoided as much as possible.
Hand hygiene: We have installed sufficient hand disinfection facilities in the indoor areas of the lift stations.
Number of people: In accordance with legal requirements, the maximum number of people permitted in enclosed and covered lifts (gondolas, cabins, chairlifts with covers) is limited to 50%. For families and people from the same household, the 50% capacity may be exceeded.
Disinfection measures: We will disinfect lifts regularly.Disinfection measures are also carried out regularly in elevator lifts, escalators, sanitary facilities, ski depots and first aid rooms.
Lift Company employees
COVID-19 testing: Employees are tested for COVID-19 before they start work for the first time. For those who are in contact with customers, follow-up tests are carried out on specific occasions, with the possibility of ongoing testing.
MNP and temperature measurement: Employees in contact with guests are instructed to wear an MNP. Before the start of their work, all employees are given a daily body temperature measurement.

What you can do to protect yourselves and others!

Wear a mouth-nose-protector (MNP)
Please always carry and use a mouth-nose protector.
(1) Mask & tube scarves
The wearing of mask & tube scarves is obligatory from the age of 6 in the corresponding marked areas (details see below).
(2) FFP2 masks
The wearing of FFP2 masks is obligatory from the age of 14 in enclosed or coverable means of transport (gondolas, cabins, chairlifts with covers – excluding T-bar lifts) and the corresponding access areas (see below for details):
In these areas the wearing of an MNP is obligatory:
-at the ski pass selling desk of the lift stations
-in the access area at all lift stations (please pay attention to the markings)
-in the lift stations, entrance/exit area and throughout the journey in the lift
-when using the WC facilities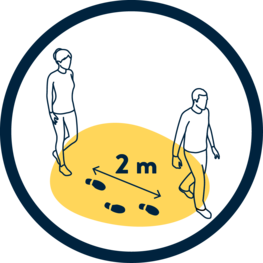 Please keep sufficient distance to strangers.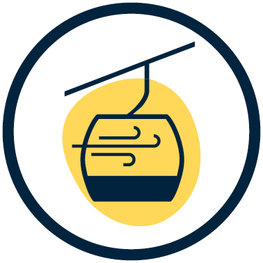 If possible, please ventilate the lift during your journey.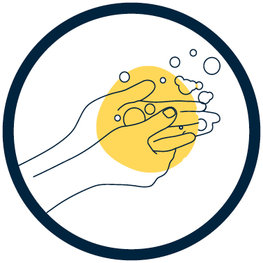 Please observe the general rules of hygiene and wash your hands regularly. Disinfectant dispensers are available in the indoor area of the lift stations.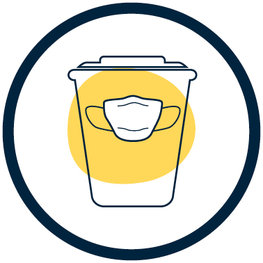 Please do not leave your used protective masks or handkerchiefs in the lifts but dispose of them properly. In the lift station areas, there are waste bins available.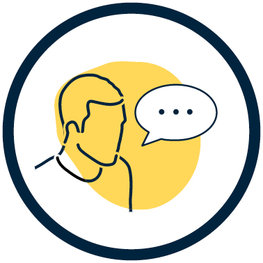 Please follow the recommendations for conduct and the instructions of our employees and especially observe the applicable hygiene regulations.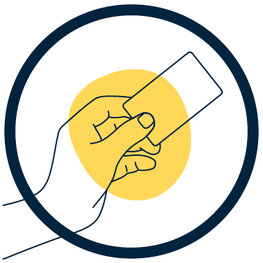 When possible, make non-cash payments or use the online ski ticket shop.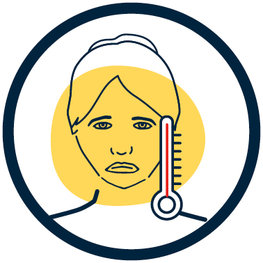 If you have symptoms that could indicate a possible COVID-19 infection (fever, cough, sore throat, loss of taste/smell, ...), please stay in your accommodation and contact the reception of your accommodation or a doctor immediately.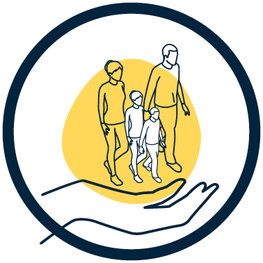 Please demonstrate personal responsibility and protect your health as well as the health of your fellow human beings.
From you we request!
Please follow our COVID-19 Code of Conduct and enjoy your winter holiday in the Ski ALPIN CARD ski region.
We will continually evaluate the situation and adapt our Code of Conduct to fall in line with any changes regarding legal or regulatory requirements.