Science freaks take note:
Timok's Wild World is getting a new attraction in Summer 2023! In repeated cooperation with the Tyrolean Provincial Museums and supported by LEADER, Timok's Explorer Path is being created between the Streuböden middle station and the Wildalpgatterl. At six interactive stations, Timok playfully reveals flora and fauna news about the alpine region and its small, exciting secrets. For example, why you should be especially kind to the cannibalistic mountain newt, how a grass frog manages to survive winter torpor despite weak lungs, and why you could also call a dragonfly a "mini dinosaur with a backwards gait". There is a riddle to solve at each station. If you manage to answer all the questions correctly, you get a solution word and thus a small reward at the cash desk.
But now Timok has a few words left for you: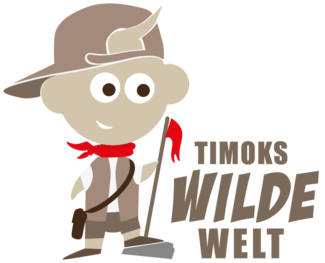 Tighten your calves, switch on your curiosity and off you go! At the beginning of the explorer-checker trail, I would like to give you a few tips as a local SCHNEUWIL (my abbreviation for clever, curious and wild).
Firstly: It will be exciting... if you want it to be. Just keep your eyes wide open and be a true explorer-checker. There is a lot to see along the way and a lot of fun to be had at the stations.
Secondly, you can learn a lot about nature. Hiking for the brain, so to speak. In any case, everything we tell you here has been checked by experts from the Tyrolean Regional Museum - just like on our digital circular walk "Museum goes wild".
Okay, that's it for hello and all that. And now you SCHNEUWILS... get ready for an unforgettable experience.
Your TIMOK