Time flies swiftly, and so will the new lift that's coming to Fieberbrunn! Or, to put it another way, in 2024 the lift to the Lärchenfilzkogel is going to be replaced by a new one. The new lift will be a single cable 10-seater, nonstop to the top lift, with panoramic windows. Newer, more comfortable, greener, and painted in Ferrari red, to fit in perfectly with the modern look and tech of the Home of Lässig.
NO ORDINARY LIFT
The old lift was the oldschool type with grouped cabins, and it's with a touch of melancholy that it's time for it to be replaced. It was, after all, also cool in its time. The planned new lift is going to be something of a game changer though, an important event for the community, a heartfelt project for all lift users and one that you can get involved in!

GOODBYEHELLO – BE PART OF IT!
The Fieberbrunn lift company is initiating a campagne to enable anyone to play a part in the project, and in doing so be rewarded with 15% discount vouchers. It's simple: for a limited time, there will be 3 supporter packages available, going under the title "goodbyehello" (gold, silver, and bronze). The 3 options give 3 corresponding levels of discounts. If you wish to enter the history books as a "new lift booster" or a "lift level upgrader", then don't delay! Sign up to a supporter package and cash in on your discount.
Everyone can support the project with up to € 12,000 through any combination of the packages. There is also the possibility to purchase a one-time package worth € 12,000. The vouchers will be distributed over 5 years, the first ones appearing in May 2024, and can be used both in summer and winter when purchasing any tickets at the Fieberbrunn lift offices. This means that, amongst other things, you will be kept up-to-date about the progress of the construction project, and receive exclusive offers.
REASONS TO GET INVOLVED
Because the old grouped cabin lift is something of a sentimental relic, and the new project is one that has been yearned for for many years.
Because this special Alpine ski area and its development is important to you
Because you can benefit from taking part, and can receive 15% discount vouchers
You see, it makes sense to be part of it. So don't delay, support our project and get your 15% discount vouchers! #goodbuyhello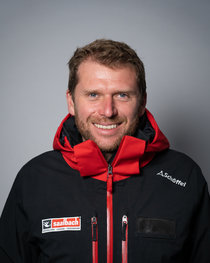 "Going by our motto "the best is yet to come", we're now putting an icon into retirement: our grouped cabin gondola lift that dates back to 1991. It will continue to run until 2024 and will then be replaced by a high-tech single cable gondola lift, heralding a new era on the Lärchfilzkogel. I was just 8 years old when I took my first trip on the "old lady". Now, as director, together with my colleagues I can be part of transforming it into the next generation of lifts. So this goodbyehello is something that I find very moving, and we're pleased to be able to announce this participatory project with 15% discount as a benefit for all Fieberbrunners and guests. With this in mind, become part of it, immortalise yourself by playing the role of Best Supporting Actor!"
Sebastian Schwaiger, Director, Bergbahnen Fieberbrunn GmbH
NEW GONDOLA LIFT WHIZZES UP INTO THE HEIGHTS
SHORTER JOURNEY TIME - Faster & "nonstop to the top" with no changing at the mid station
HIGHER CAPACITY – An increase from 1,200 to 2,500 p/h
BETTER COMFORT & QUALITY - Spacious, low-noise cabins
BETTER VISIBILITY - Large panoramic windows
MORE SUSTAINABLE - Photovoltaics on the lift building