Dear Fieberbrunn guests,
Big changes have developed over the last months – COVID-19 has influenced our way of life worldwide. The safety and personal health of every person are, more than ever at the forefront of our minds. The safety of our guests, employees and the local population is our top priority. So that you can prepare as good as possible for your stay in Fieberbrunn in times like these, we have summarized some helpful information below.
+++Openings from 19th May+++
Accommodation providers and restaurants will open again on 19th May 2021 in compliance with safety concepts. Guests will have access if they have been vaccinated, tested or recovered. The current quarantine regulations will cease to apply on May 19, 2021. People who have been tested, vaccinated or recovered are allowed to enter Austria without quarantine. However, please note the entry requirements of your home country.
LIFTS
According to the current state of regulations, mouth and nose protection is required when using the mountain railways.
The wearing of mask & tube scarves is obligatory from the age of 6 in the gondola and marked areas.
The wearing of FFP2 masks is obligatory from the age of 14 in the gondola and marked areas.
The lift company has set up a comprehensive package of measures for your safety including the implementation of tubular scarves and masks, organised queuing areas, hygiene and disinfection measures, employee screenings and much more. You will find all details in the ALPIN CARD code of conduct.
Mountain railways Fieberbrunn: daily summer operation from 13th May to 26th October 2021
Gastronomy
The requirement for a restaurant visit is a valid proof:
Tested: negative PCR test (3 days), negative antigen test (2 days), antigen tests for personal use with digital recording (1 day). On-site self-tests will also allow access. However, this test is only valid for this one visit and only in the business premises. School tests will also serve as entry tests for children. No test obligation for take away or suppliers.
Vaccinated: Can be proven by means of a vaccination certificate, vaccination card or printout.
Recovery: separation notice, antibody test, etc.
In the restaurants:
Compulsory registration for stays longer than 15 minutes with first name, last name, telephone number and - if available - email address (therefore NOT for take away or suppliers)
Indoor: 4 people per table plus a maximum of 6 children. Outdoor: 10 people per table plus a maximum of 10 children.
FFP2 mask until you sit at the table
FFP2 mask for employees (mouth and nose protection, if tested, vaccinated or recovered)
Curfew: 10 p.m.
Accommodation
In the case of accommodation (without gastronomy or services), one entry test is sufficient for the entire stay. If catering (breakfast, other meals) or services (wellness) are offered, then gastronomy rules apply.
When it comes to choosing your accommodation, in Fieberbrunn you not only get to assess the facilities provided by hosts, but to the flexible cancellation models provided too. Should you not be able to head away on a journey you have booked, in Fieberbrunn you are in safe hands. Depending on your journey dates and accommodation, you can cancel without any hassle and incur no charges, up to 2 days before your holiday is due to start! You can recognize the participating accommodations by the "Cancellation Guarantee Button". To be on the safe side, we recommend to take out a travel insurance. With this you are insured for possible cases of illness in connection with Covid-19.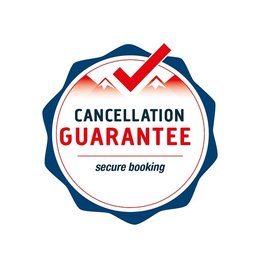 Your advantages at a glance
Free cancellation up to 2 days before arrival (depending on accommodation between 2 and 15 days)

Free cancellation in case of entry ban to Fieberbrunn or in case of official closure of the accommodation facilities

Free cancellation in case of a ban on leaving your home municipality

100% refund of the deposit if cancelled within the respective time limit
This page will be updated on an ongoing basis! Subject to changes and errors.
Status: 20 April 2021
ContacT
Tourism Association PillerseeTal
Dorfplatz 1
A-6391 Fieberbrunn
+43 5354 56304
info@pillerseetal.at
Bergbahnen Fieberbrunn GmbH
Lindau 17
A-6391 Fieberbrunn
+43 5354 56333-0
office@bbf.at